Sales
·
Deepki SAS
·
Hybrid Remote
Sales development representative - Alternance
Fondée en 2014, Deepki accompagne les acteurs de l'immobilier dans leur transition vers le net zéro et la durabilité. Pour réaliser cette transition vers la durabilité, Deepki aide à réaligner les intérêts des parties prenantes pour construire des stratégies efficaces et transformer l'immobilier en une force positive pour la planète.

Deepki est la seule entreprise à proposer une plateforme d'intelligence des données ESG entièrement alimentée, associée à des services de conseil spécialisés. Les solutions de bout en bout de la société exploitent les données pour améliorer les performances ESG et valoriser les actifs immobiliers.

Chiffres clés :

Plus de 400 millions de m² surveillés
Plus de 38 pays où nous opérons
180k+ teqCO₂ d'économies détectées
Plus de 250 références à travers le monde

La devise de Deepki : "Nous disons ce que nous faisons & nous faisons ce que nous disons !".

Ce que nous recherchons :

Nous cherchons à développer nos équipes avec des talents qui partagent notre énergie et notre motivation pour accélérer la transition écologique à l'échelle internationale !

Nos profils sont un mélange de différents parcours et expériences, qui travaillent tous ensemble afin d'assurer la meilleure expérience utilisateur possible. Pour correspondre à l'état d'esprit de Deepki, il est important d'être ouvert et curieux, avec une bonne capacité d'écoute. Rejoindre Deepki, c'est devenir un joueur d'équipe, et donner un but à son travail en essayant de sauver le monde tous les jours ;)

Deepki : #ImpactForward

MISSION : le SDR développe le portefeuille clients de Deepki France et plus particulièrement :

Identifie et crée de nouvelles opportunités de ventes qualifiées.
Devient une ressource de confiance et développe des relations
Maintient l'organisation et s'approprie les tâches administratives dans Salesforce.
Découvre de nouvelles opportunités clients
Effectue les premiers appels de présentation des clients et planifie les rendez-vous.

Vous contribuerez directement à l'augmentation des volumes de réservations via Deepki, tout en développant le portefeuille de clients de l'entreprise.
Vous bénéficierez également d'un programme de formation continue vous permettant de développer de solides compétences commerciales, en immobilier et ESG.

Compétences requises :
Master ou équivalent
Passion pour la transition écologique
Croyance dans les valeurs de Deepki - Impact / Satisfaction client / Bienveillance et bonne volonté
Impliqué(e) et orienté(e) vers les objectifs
Grande rigueur et engagement : attention aux détails et compétences en gestion de projet.

Vous avez un état d'esprit de croissance et vous considérez les défis comme des opportunités d'apprentissage.
Vous avez de solides compétences en communication


Bonus :
Expérience dans le domaine de l'immobilier et / ou ESG
Expérience dans des environnements d'hyper-croissance
Connaissance de Salesforce et/ou Hubspot
Expérience dans une entreprise Saas et/ou appétence pour le digital
Department

Role

Sales Development Representative

Locations

Remote status

Hybrid Remote

Employment type

Internship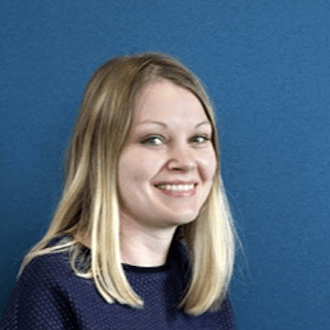 Contact
Céline
Talent Acquisition et chargée de Relations Ecoles – Human Resources
Impact forward
We are looking to grow our teams with talents that share our energy and motivation to accelerate the environmental transition at an international scale!


Our profiles are a mix of different backgrounds and experiences, all of whom work together in order to ensure the best possible user experience. To match Deepki's mindset, it is important to be open and curious, with good listening skills. Joining Deepki means becoming a team player, and giving a purpose to your work by trying to save the world every day!
Sales
·
Deepki SAS
·
Hybrid Remote
Sales development representative - Alternance
Loading application form